Here is where dreams come true! Sun, all the snow you could ever want and stunning slopes in the breathtaking panorama of the Sexten Dolomites. A unique, almost surreal place.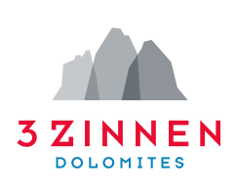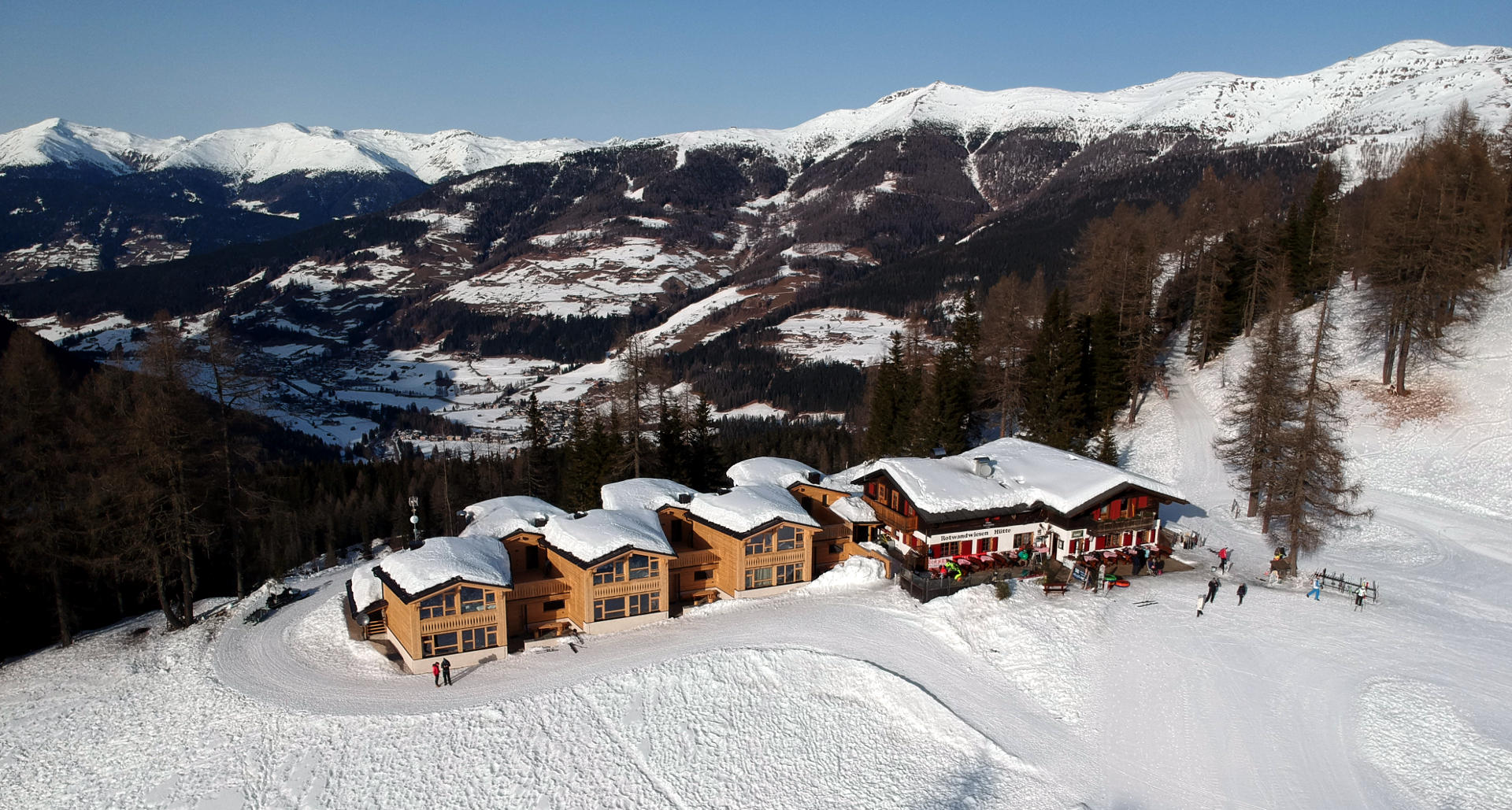 SKIING
Perfectly prepared, snow-covered slopes in a fairy tale landscape.
Your chalet is located near the Prati di Croda Rossa cable car station and a few yards from one of the fabulous slopes of the ski resort of Tre Cime/3 Zinnen Dolomites.
More than 110 kilometres of slopes for every taste and all levels of skill link Monte Elmo, Orto del Toro/Stiergarten and Prati di Croda Rossa in a paradise for insatiable skiers.
Information about our partner ski school and ski rental (directly at the valley station), you can find under
Sexten Ski School.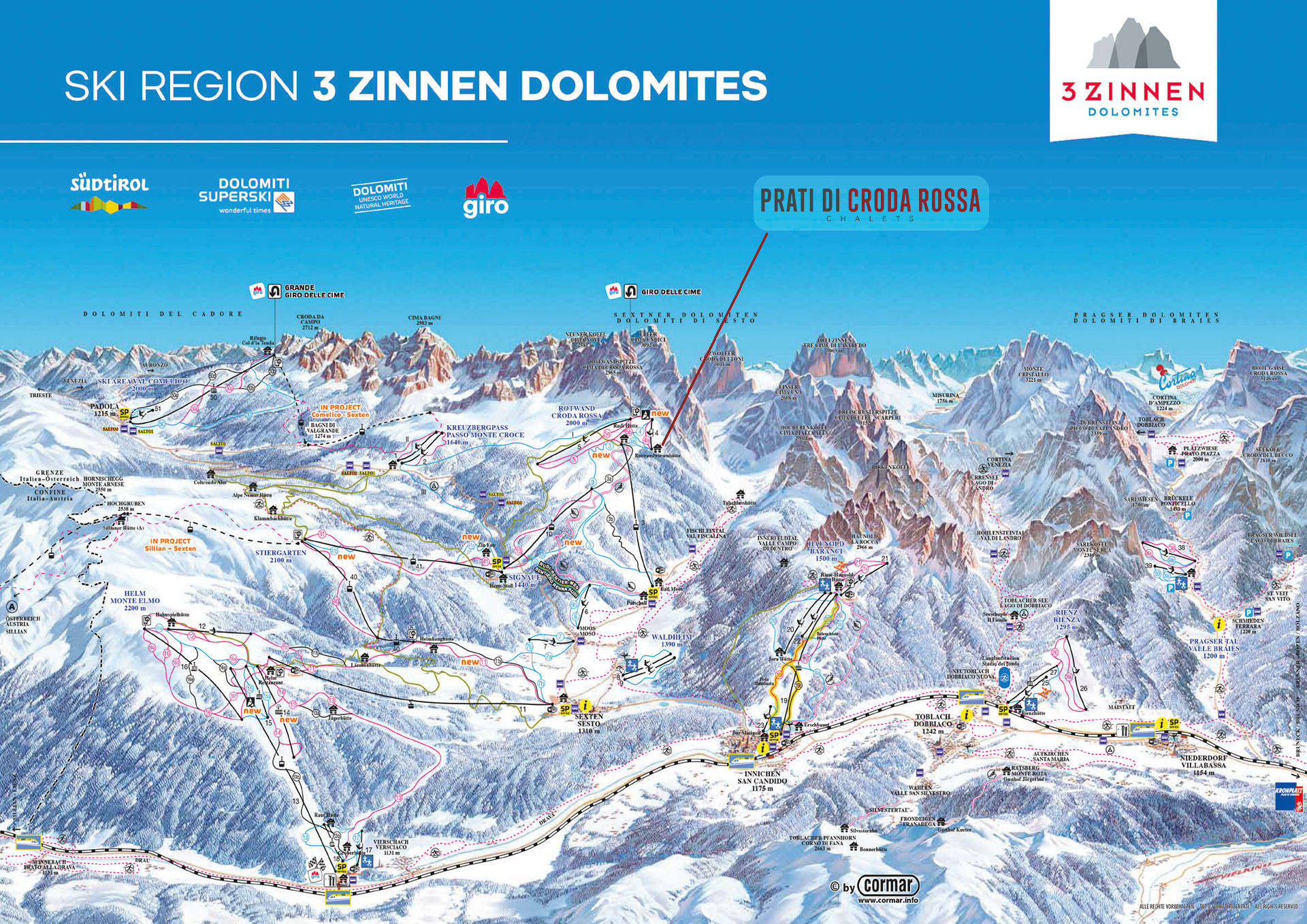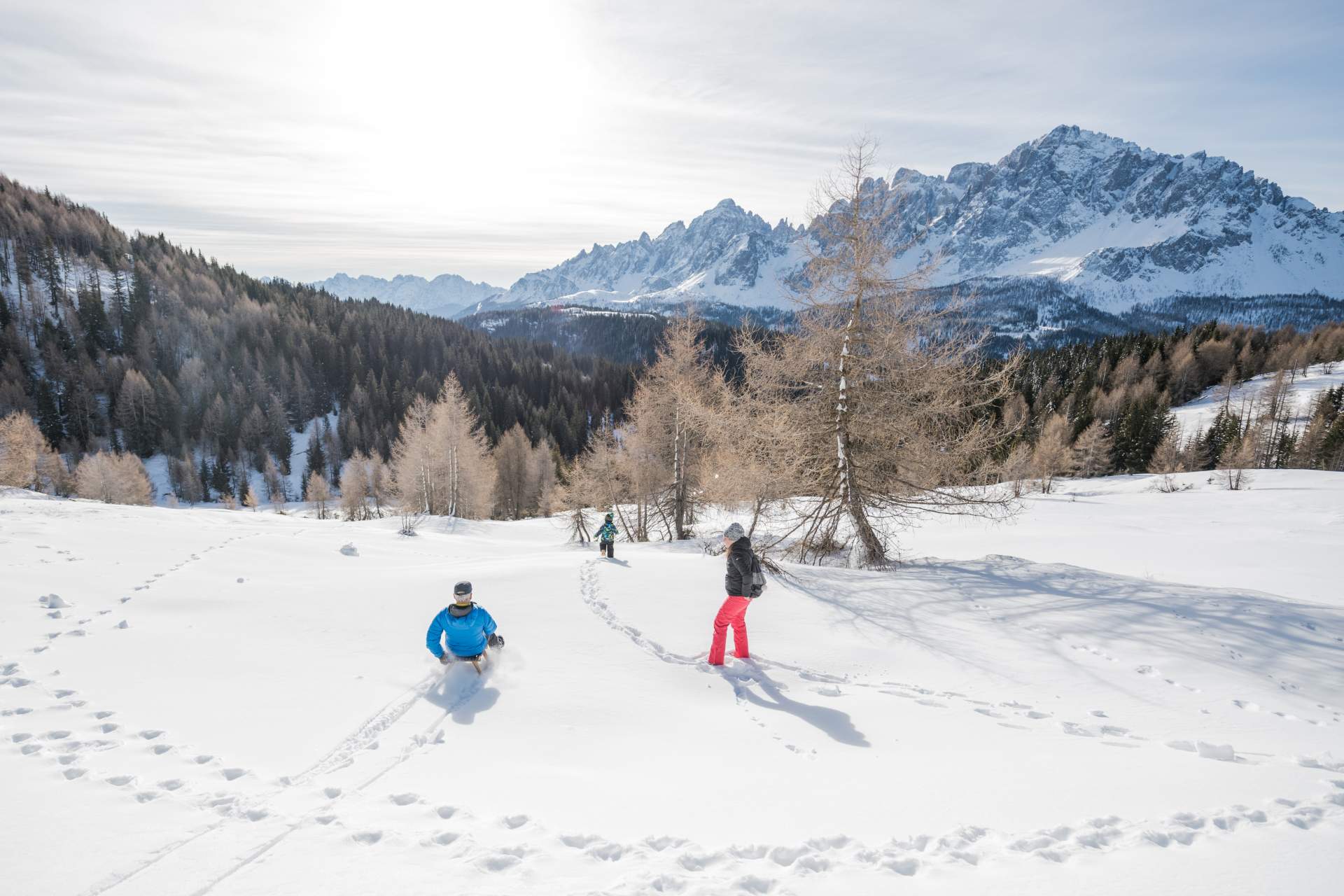 SLEDGING
The Prati di Croda Rossa are a real paradise for those who love sledging.

After a walk of 100 metres from your chalet, you can begin your adventure on a sledge. A perfectly prepared, snow-covered slope five kilometres long takes you down to the valley. It is a fun, exciting ride surrounded by a sparkling winter landscape, through woods of fir trees and long, panoramic slopes. Having fun on a sledge can be romantic, slow or adrenalin-charged, depending on your preference. In any event, one thing is certain: children's eyes will sparkle and hearts will beat faster.
SHOWSHOES
Mountains shrouded in silence. The Prati di Croda Rossa are a winter paradise for hikers.

The wheel of time suddenly seems to stop. Listen to the silence and feel the power of nature while contemplating your footprints in the snow. The Prati di Croda Rossa are an excellent starting point for hikes on snowshoes through meadows, woods and mountain slopes. We have snowshoes for hire on site, so nothing stands in the way of a hike through a dreamlike winter landscape. You can enjoy unique experiences here that will give you lasting memories that you can take back home with you.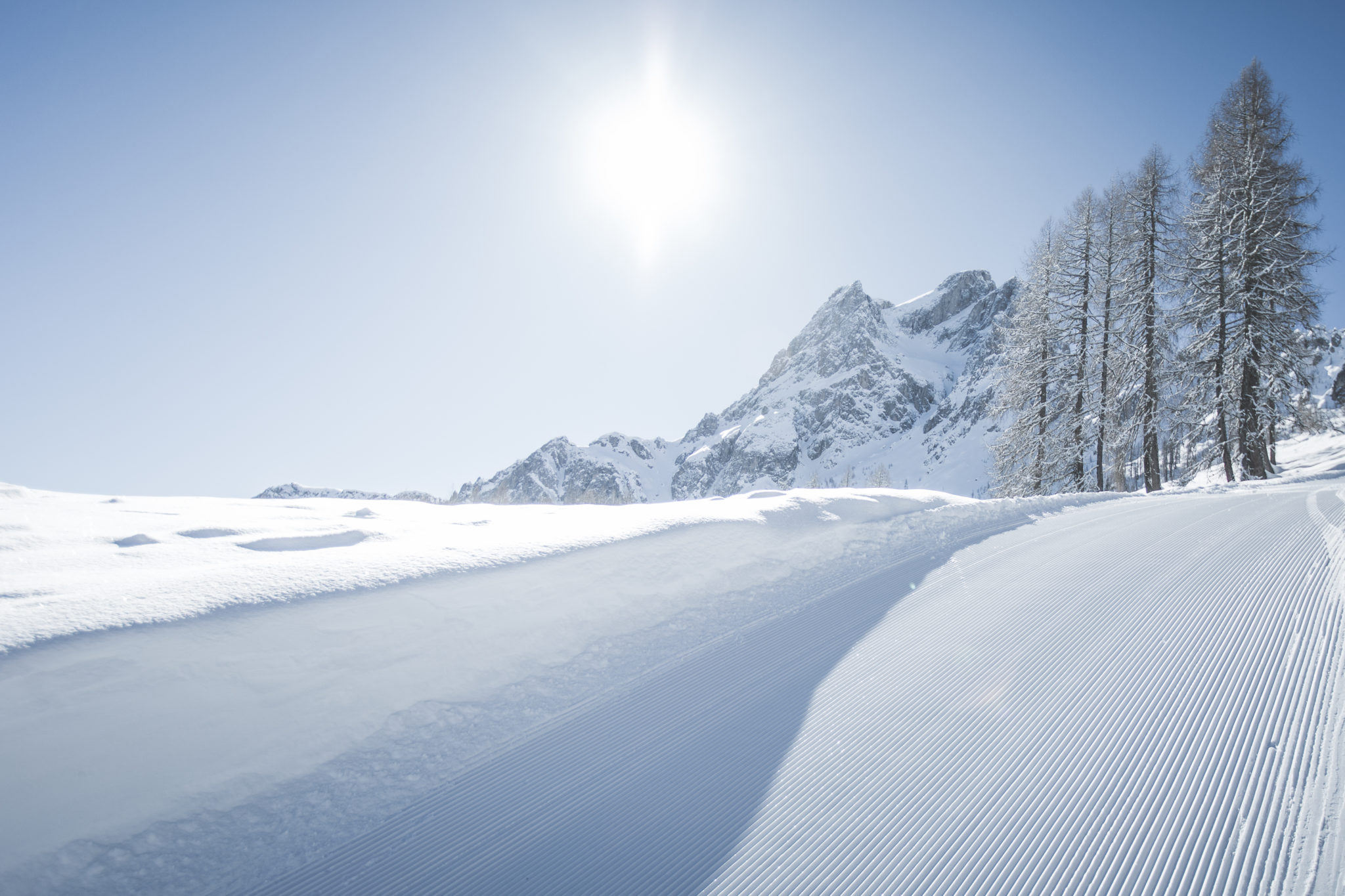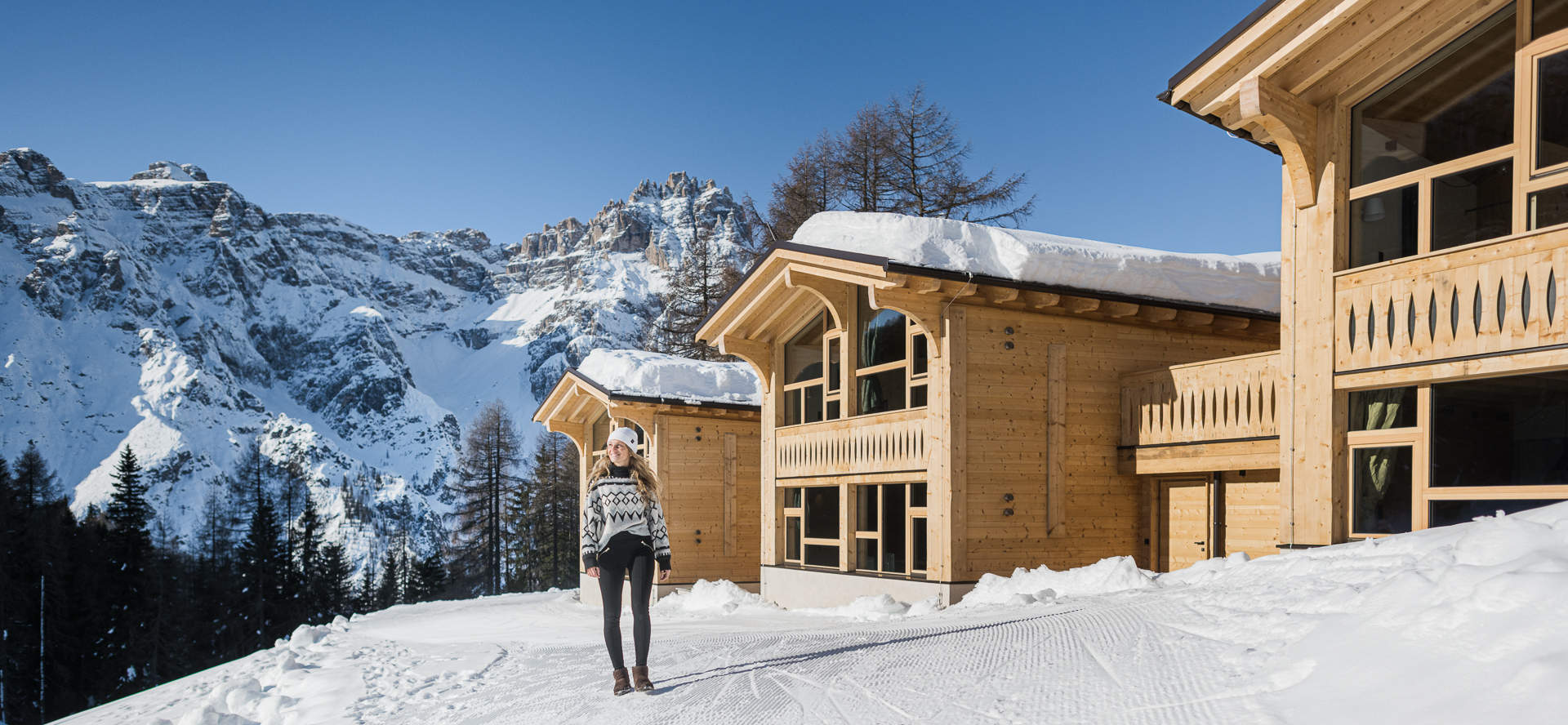 Request