The Chalets of Prati di Croda Rossa in Sexten, in the land of the Tre Cime

Chalets at an altitude of 2000 metres, opened in december 2019.
No cars, no noise, far from daily life. Withdraw from the world and enjoy complete privacy.

Surrounded by the Sexten Dolomites and the lush greenery of Alpine meadows, the chalets of Prati di Croda Rossa can be reached by cable car. Enjoy the warmth and fragrance of the local wood. Gaze entranced at the countryside or the majestic Dolomites, which soar above you.

Perfect for people in search of peace and tranquillity, families, hikers and lovers of skiing.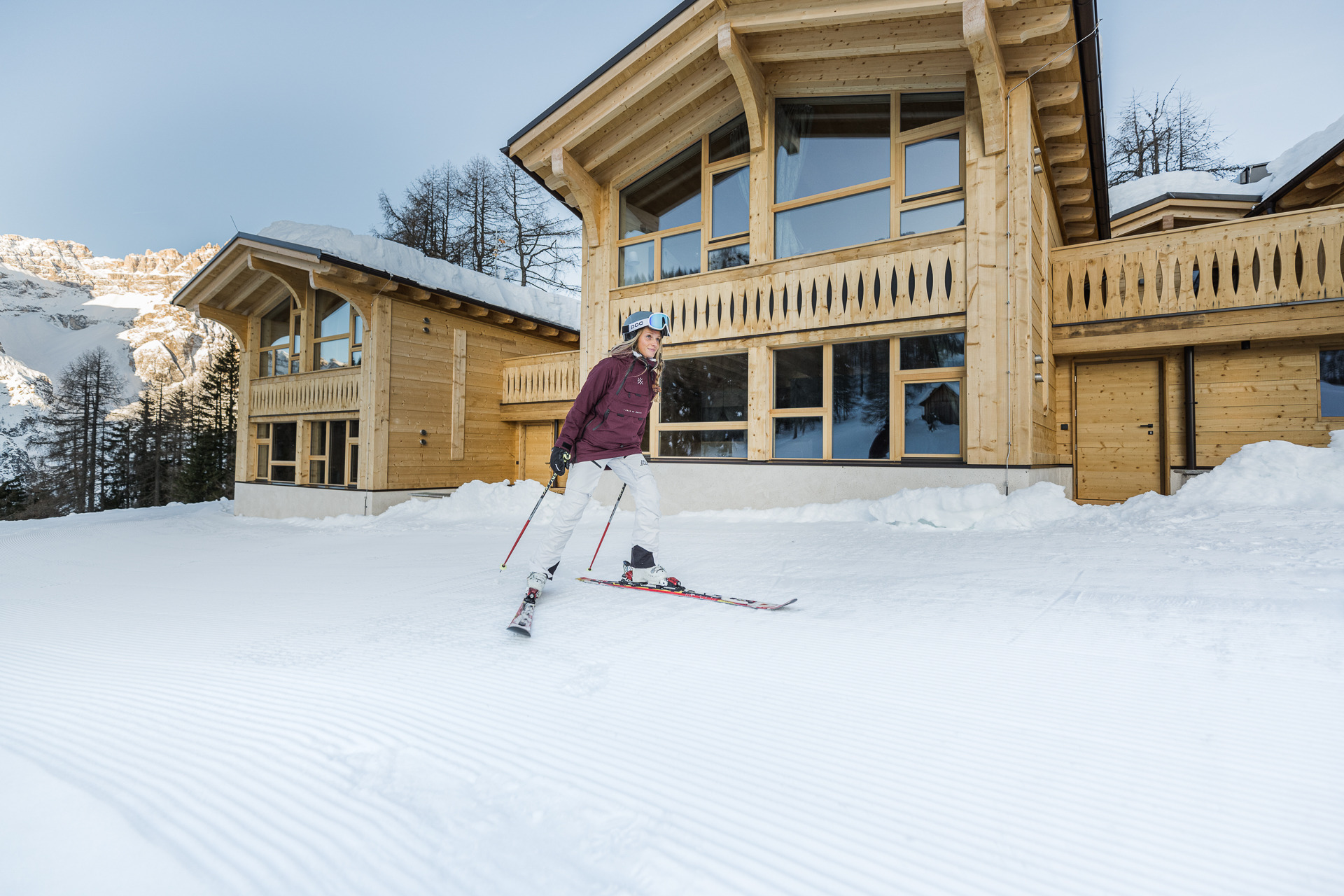 THE CHALETS
Simple and elegant, six mountain chalets are hidden like little jewels amidst lush green meadows. Each chalet has two storeys (around 85 square metres) – perfect for between two and five people.

Thanks to their concept of sustainable construction, the chalets mirror the surrounding natural landscape: the exterior facades in local wood recall the nearby forests of fir trees, the stone steps of Dolomite rock, the large windows that reflect the immense expanse of sky with its shades of deep blue that fill the large front windows.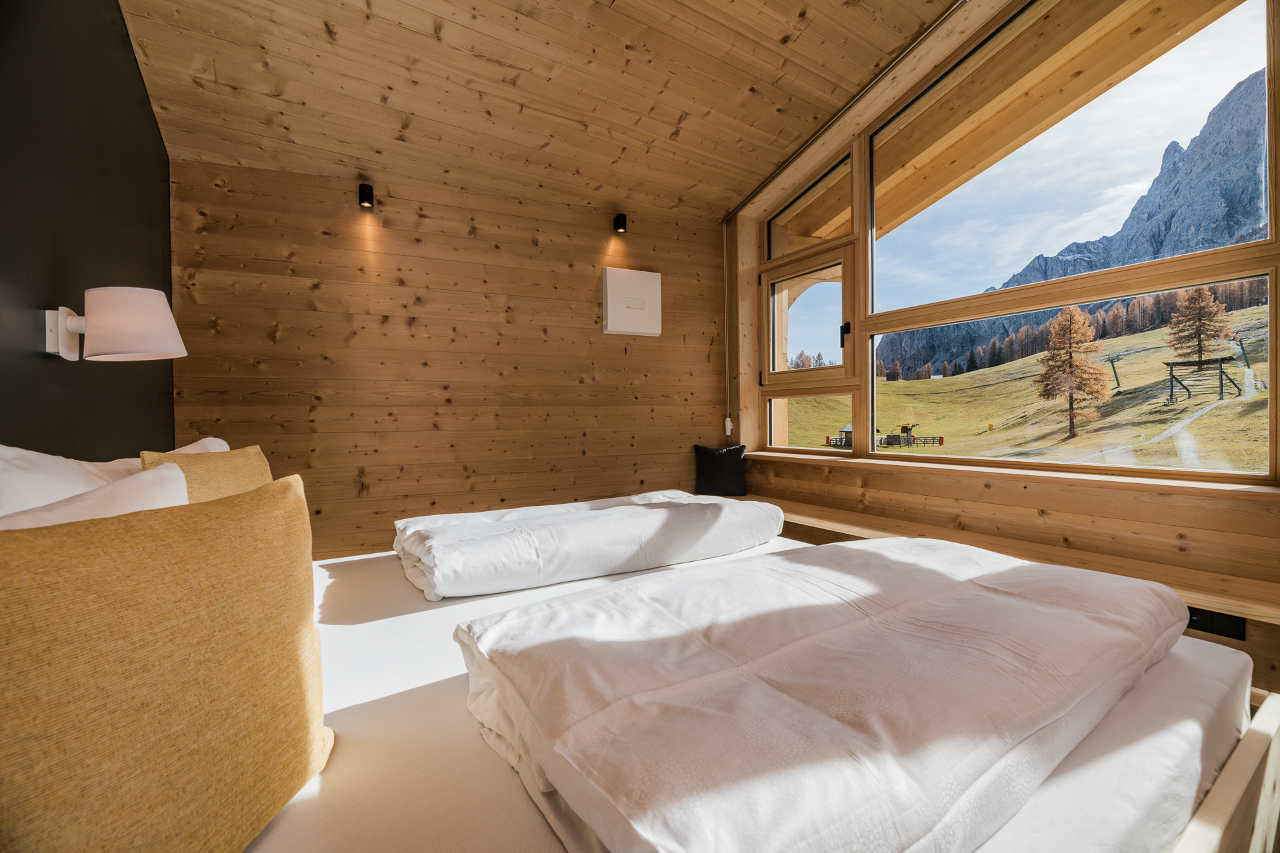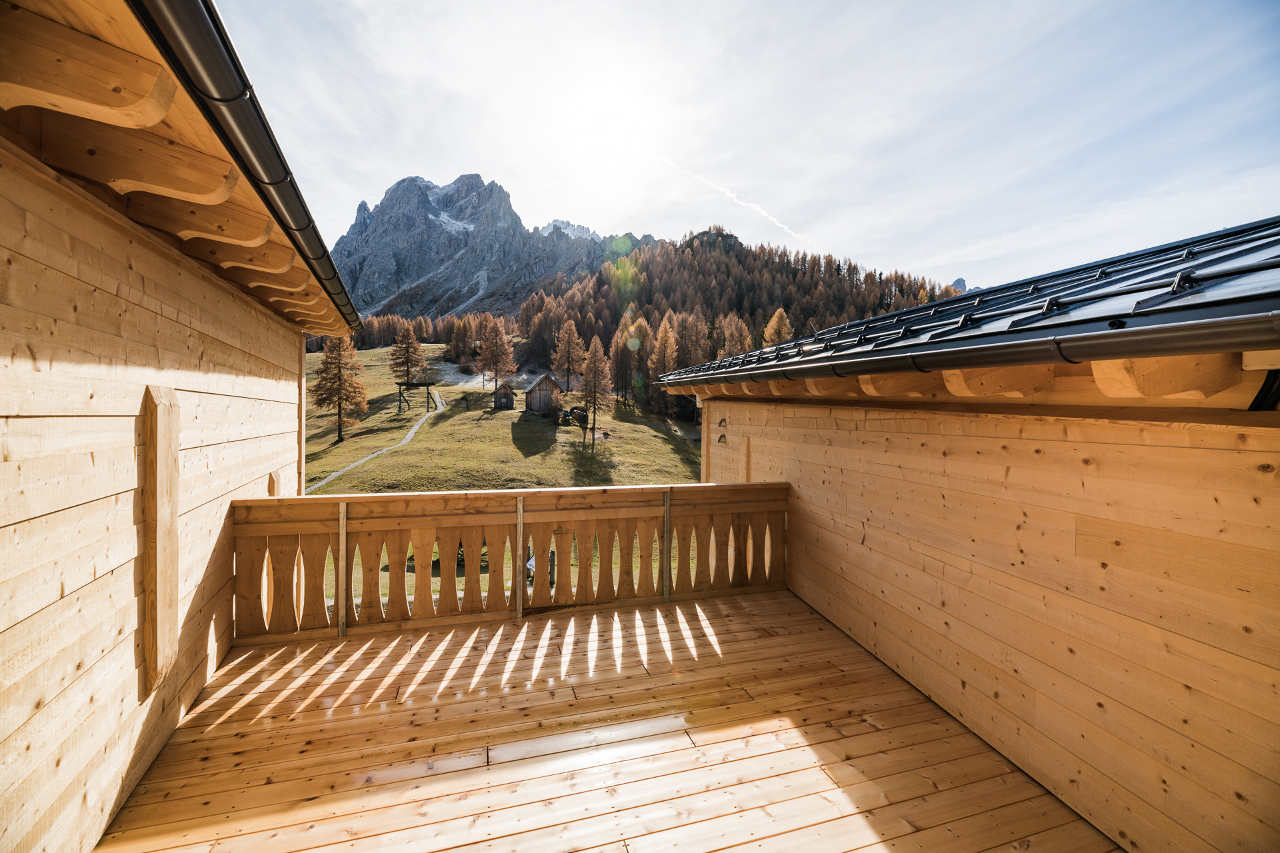 Enjoy your stay!
The rooms flooded with light are especially welcoming because they are pervaded with warmth and wellbeing. All the chalets have two bedrooms, a kitchen, a living room, a Finnish sauna, a solarium terrace with a breathtaking view and an independent entrance. Here, you can bask in the sun or simply enjoy pleasurable moments.
BOOK THIS SUMMER!
Take advantage of our best offer to mark the opening and ensure the best price.
The Prati di Croda Rossa Chalets are located right near the hiking trails and are the perfect spot for your dream holiday in the Dolomites with friends or family.
You will immediately receive your personal offer with the best price guaranteed!
BOOK NOW!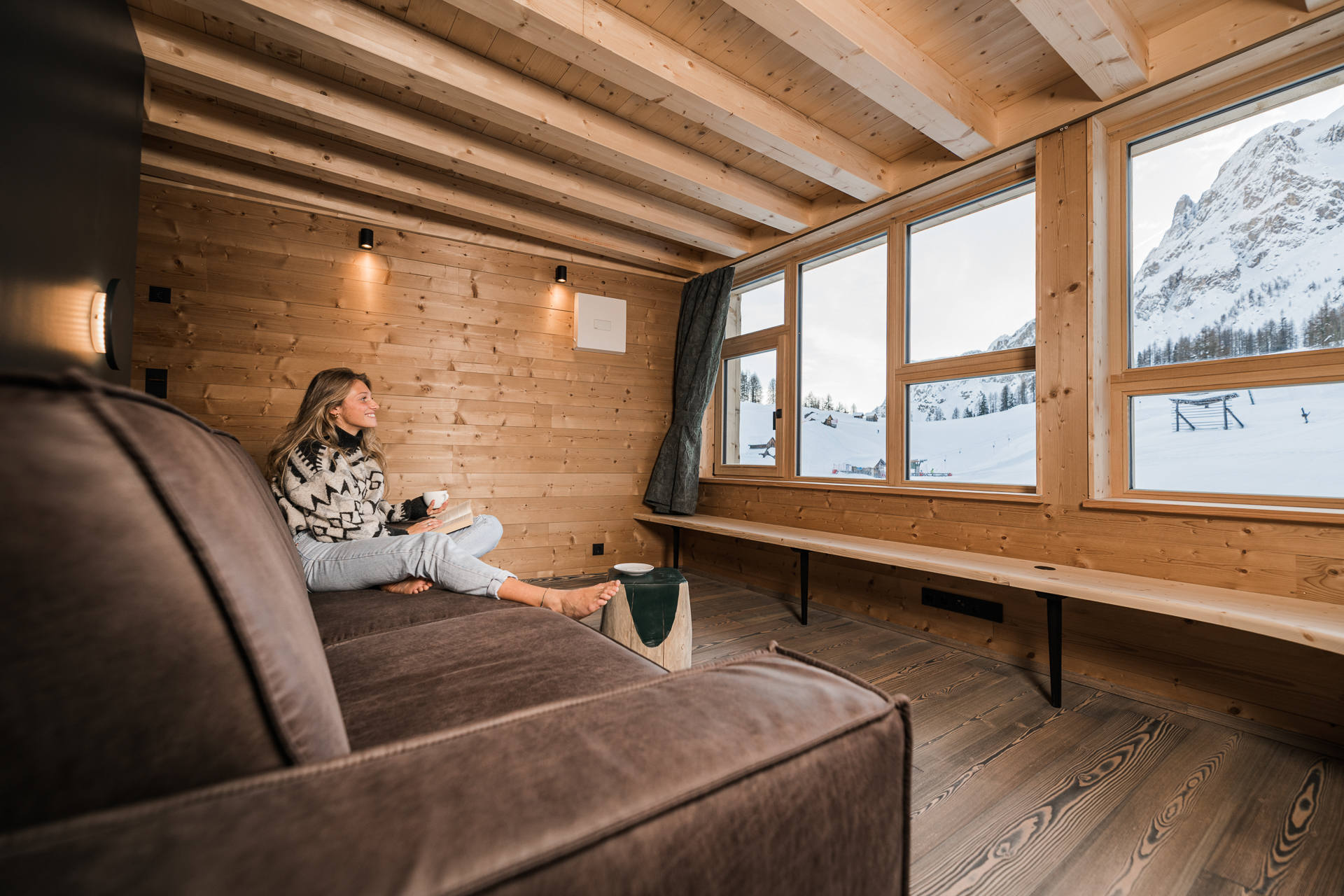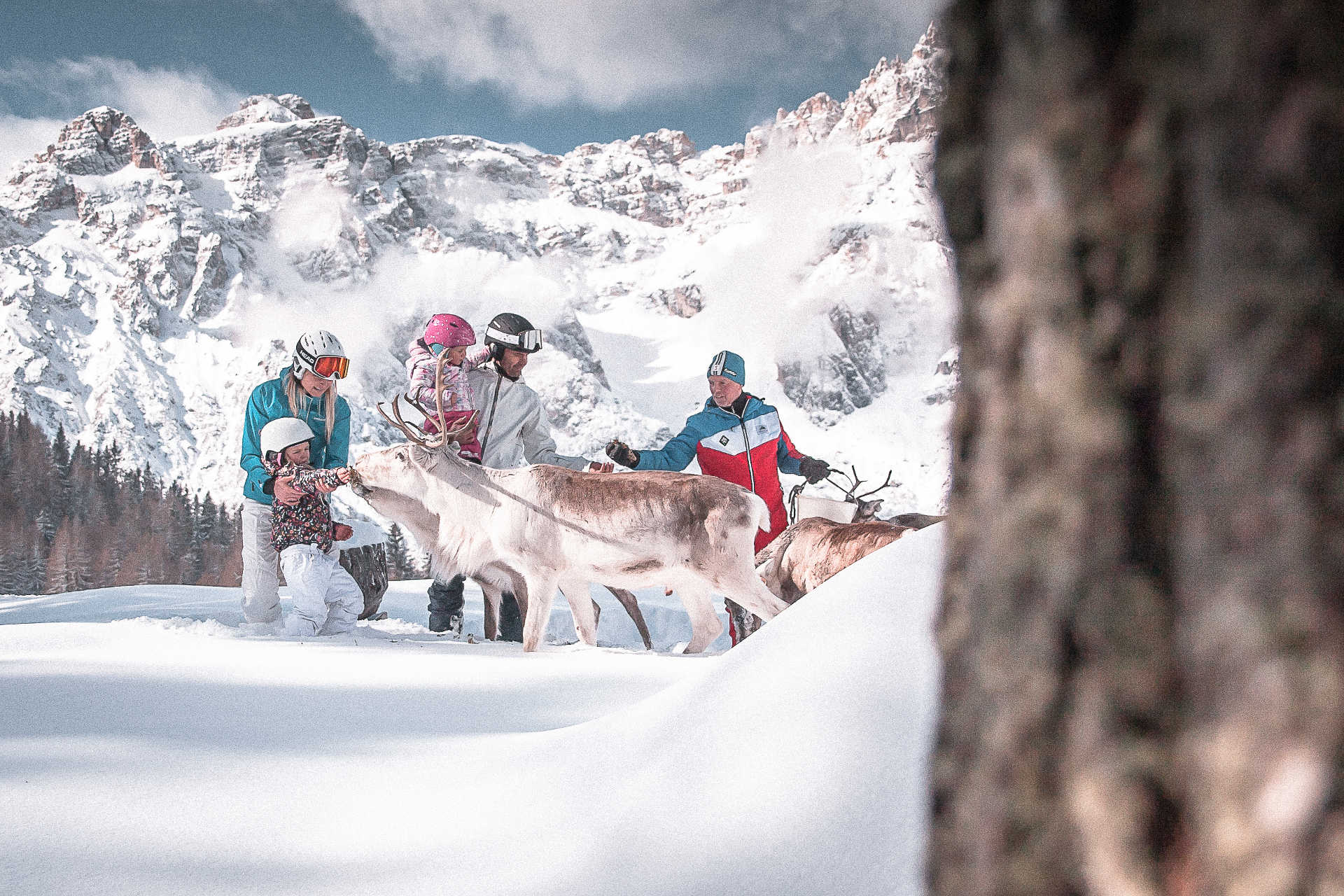 REINDEER ON THE CRODA ROSSA
During a leisurely walk or on the ski slopes, you may come across local celebrities: fuzzy reindeer. Rudolph the reindeer on the Rotwand? Yes!
The only herd in Italy lives here in a spacious enclosure and feels very much at home in the wild nature of the Dolomite region of 3 Peaks. Who can claim to have met the hard-working helpers of Santa Claus in Sesto in South Tyrol?
Request