Massages, sauna and relaxation in the chalet on the Croda Rossa meadows
Recharge your batteries at 2,000 meters altitude.

Up here, away from the hustle and bustle, it seems as if the world stands still. The peace of untouched nature inspires you to find your inner center and reminds you to do something good for yourself. Let us spoil you with a soothing massage and enjoy the here and now.

Your private sauna in the Prati di Croda Rossa chalets is a place of retreat and well-being for body and soul. Panoramic view included!

When relaxing on the terrace, simply close your eyes and listen to the calming sounds of nature. Snow falling from the trees. Gentle rustling of the trees and leaves in the wind. The twittering of birds.

In our view that is wellness on the Croda Rossa meadows.
Inner harmony and deep relaxation. Relax, refresh, restart on the Croda Rossa meadows.
Give yourself time for rest and relaxation. With targeted massage techniques, strained muscles are loosened and your mind is set free. Massages have an energizing effect and are long-lasting.
From full body massage, partial body massage, foot reflexology, sports massage to lymph drainage - Maria and yourself will choose the massage that suits your needs. Enjoyable moments à la carte.
On request, you can enjoy the massages in your cosy chalet or outside on the sun terrace.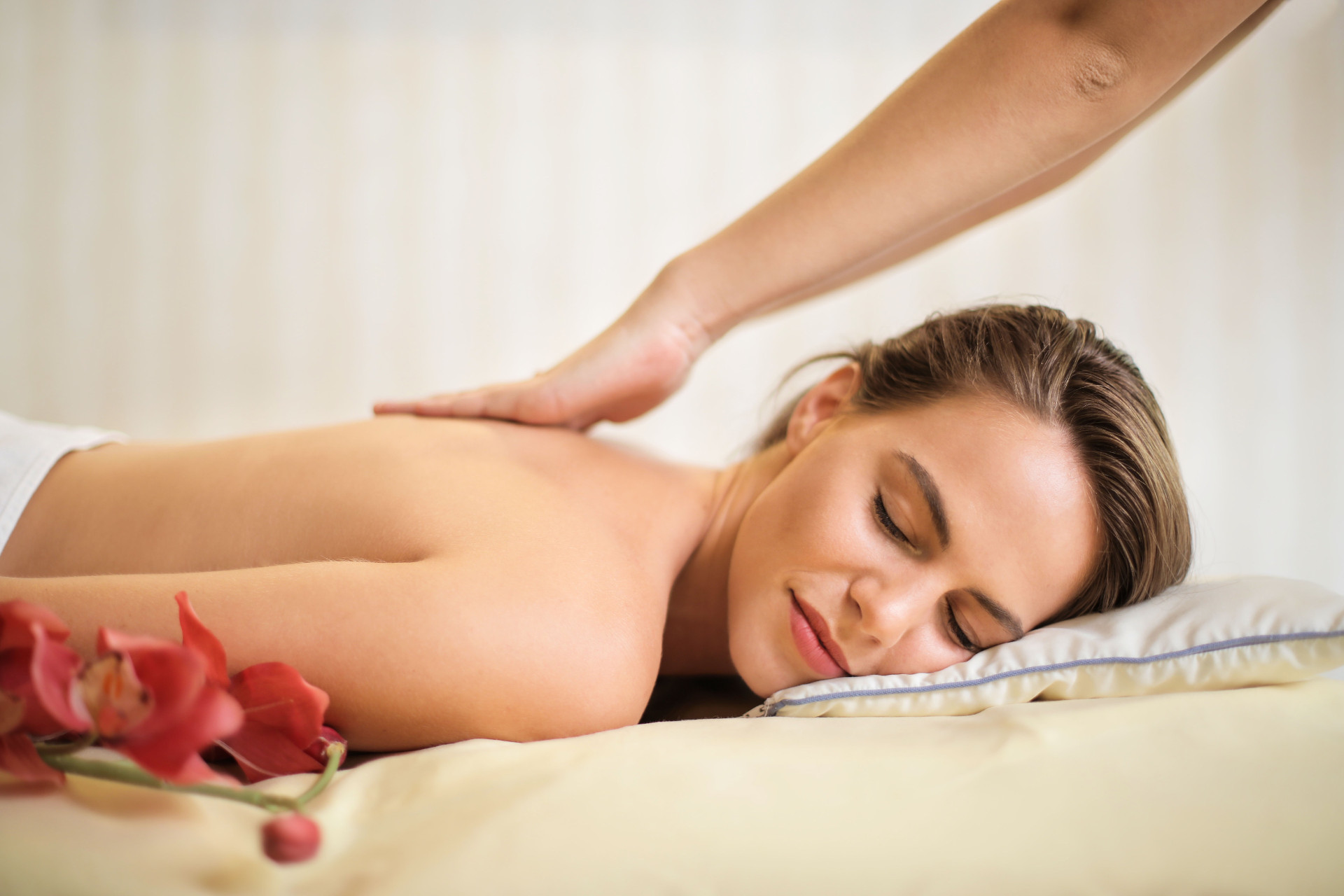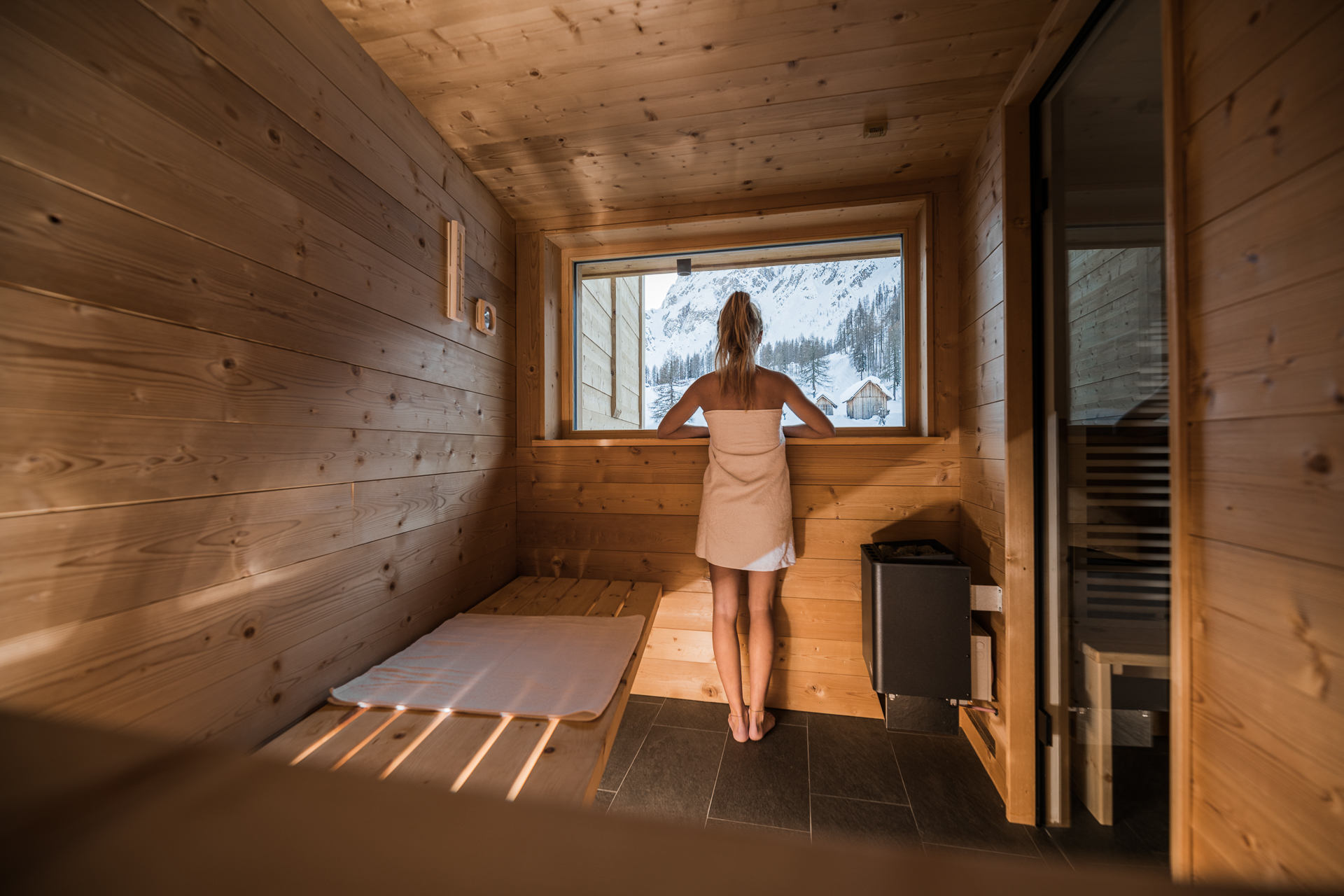 Vitalising warmth, intensive wood scent and free thoughts. Home wellness on the Croda Rossa meadows.
Relax and gather new energy. Bringing the day to a close. In every chalet you will find a spacious private sauna for your exclusive moment of well-being. Taking a sauna and sweating on native Swiss stone pine benches is healthy and strengthens the immune system.
The wonderful view of the Sesto mountain world conjures up a feeling of lightness, nevertheless, the feeling of beeing grounded. The sauna can accommodate up to four people. You can adjust the temperature according to your needs - from 60 to 110 degrees Celsius.
With a little water it is possible to make an infusion yourself. If you wish, you can purchase high-quality and natural essential lavender oil and other fragrances of us on request. Cooling down is a must: go out on the terrace and absorb in the fresh, clear mountain air. Feels good and hardens off.
Next to the sauna you will also find a Kneipp shower.
Request